Please note FONC take no responsibility for information contained on external links from this website.
Please read our Cookies and Privacy page for more information.
Click "Visit Flickr site" to open Flickr in a new tab.
A Flickr Photo gallery of images taken by and © Astrid de Ronde as part of her mission to photograph all the Magnificent Seven Cemeteries.
A Flickr photo gallery, including many gravestones showing their monumental inscription, taken by and © Lisa Roberts. Lisa will be adding to her Flickr page as she takes more photographs.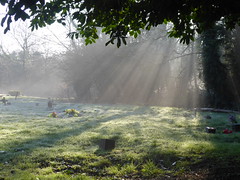 A Flickr photo gallery of London Cemeteries, including some of Nunhead, by and © Nigel Turner.
---
Last Updated on 18th February 2022